Deeviya Francis Xavier, MPhil.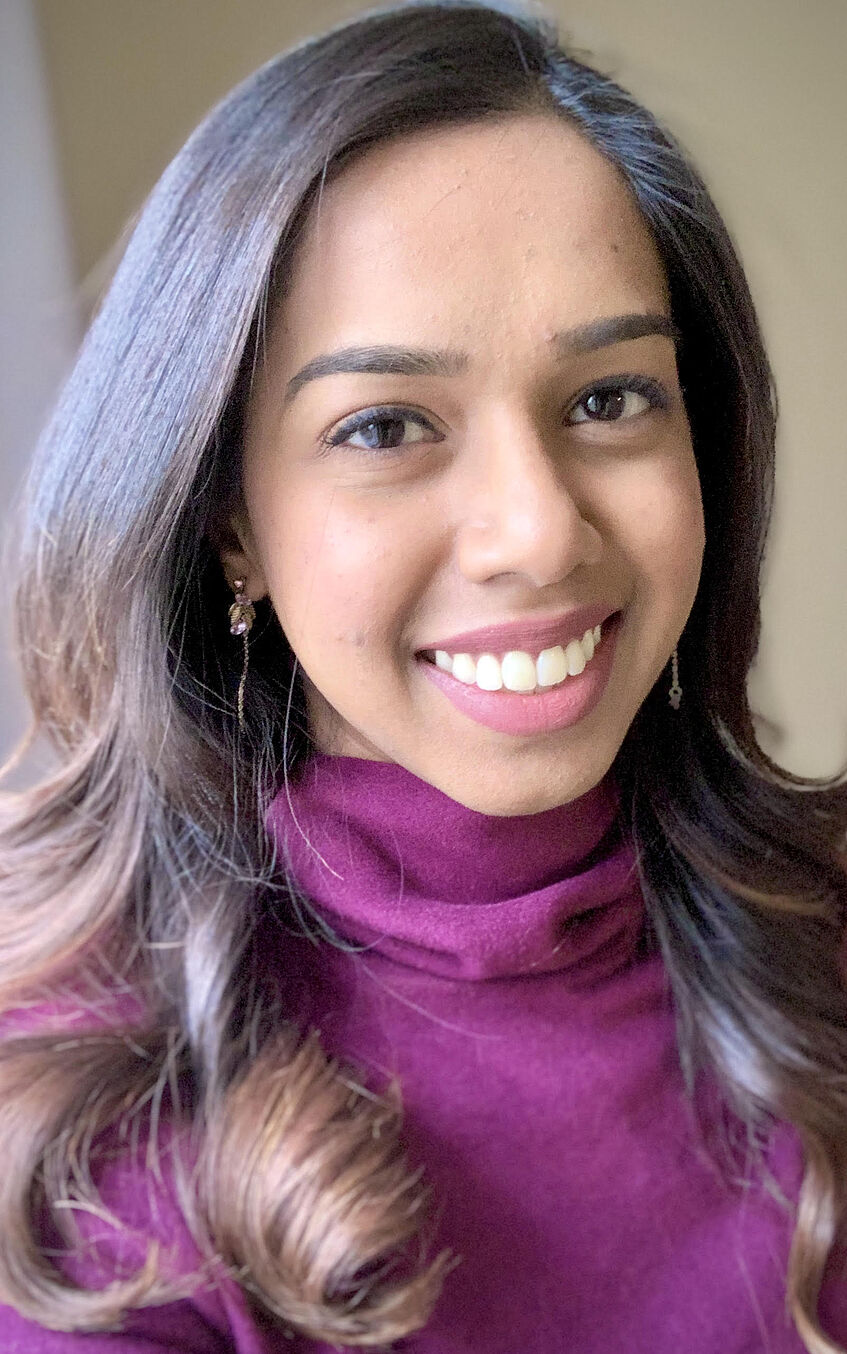 Deeviya Francis Xavier, MPhil.
Universitätsstraße 7 (NIG)
1010 Vienna

Room: D0606
Research interests
Creativity and Self-Efficacy in Diverse Contexts at the Workplace, Cultural Intelligence and Cohesiveness within Teams
Current Project: Team Creativity through the lens of Team Diversity and Creative Collective Efficacy
This project works on an integrative model of team diversity and creative collective efficacy using both individual and collective explanatory mechanisms. Organizational innovation around the world depends on many factors, however, it always begins with the creative thinking ability of both individuals and teams to innovate and develop on an idea.
Both research scholars and innovation consulting firms have found that the key to being creatively motivated is that one must possess a sense of confidence toward one's capability for creative work. Generating these creative ideas involves moving beyond existing mental frameworks and this posits a challenge particularly for multinational teams because it requires integration and utilization of cultural values among members of different national backgrounds in order for team members to build confidence in their creative abilities as a collective entity.
Dates and Facts
Duration: 2022 -2024
Project funding source: DOC Fellowship provided by Austrian Academy of Sciences
Project leader: Deeviya Francis Xavier
Project supervisors: Professor Christian Korunka (University of Vienna), Professor Roni Reiter-Palmon (University of Nebraska at Omaha, USA)
Curriculum Vitae
Deeviya is a Malaysian researcher under the tutelage of Univ.-Prof. Christian Korunka since March 2020 at the department of Work and Organizational Psychology.
Deeviya is trained as an engineer and completed her Bachelor and Master Degree in Chemical Engineering at the University of Nottingham in July 2017. She worked as a Research and Development Engineer at the Austrian multinational company, Semperit AG, prior to starting her research in sociocultural psychology at the University of Vienna. Her interests are to promote an understanding of different workplace behaviours across different cultural backgrounds.